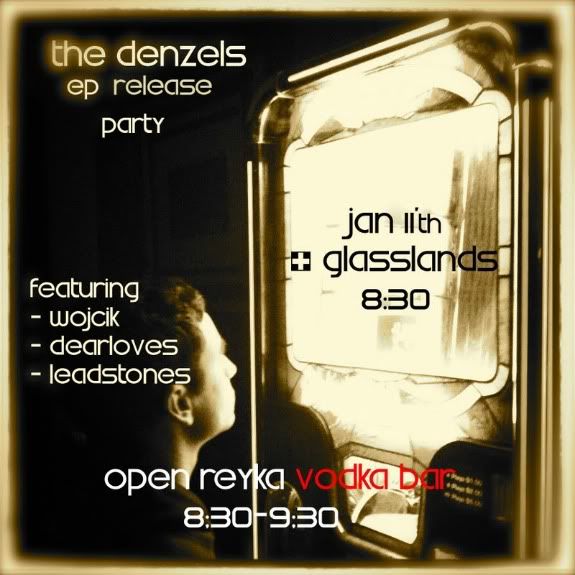 Hey Brooklyn / NYC readers, there's a cool show tonight you should check out: The Denzels at Glasslands at 8:30, an EP release party for their latest Easy Tiger. And for those not in the area or who can't make the show, be sure to check out the EP, which is available for free!
If I have one complaint about the Easy Tiger EP, it would be the brevity: two songs that each clock in at under three minutes. That's only because these songs are really great. The plus side is you can listen to "Black Girls" and "Rae Rae" that many more times at least. I'm sure you will want to, as both are well-crafted, catchy, indie rock gems. I love how "Black Girls" accelerates to an infectious shuffle right after the opening figure and the storytelling of "Rae Rae," which features the line "Oh no, what have we done? We're friends and now this is awkward." You can just tell these songs will be awesome live too. The Denzels are going to be an exciting band to keep an eye and ear on, that's for sure.
Additional show details (which you can probably tell from the gig poster image): The show starts at 8:30, also includes Wojcik, Dearloves, and Leadstones, and there appears to be an open vodka bar from 8:30 to 9:30 as well. The cost is $10.