My Best of 2013 posts finally conclude with a look at my favorite albums of the year.

Before I get to the list, an important caveat: I am honoring albums released in 2013 AND albums that were not but which nevertheless meant a lot to me in 2013. I just think it's more worthwhile to talk about what I dug, regardless of when it came out. It's also not really a proper list – I'm doing tiers of groups – but the top tier is the top five.
Honorable Mention
I liked all these but didn't get to spend a lot of time with them.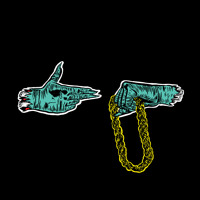 Run the Jewels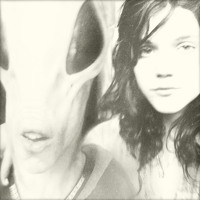 Soko – I Thought I Was An Alien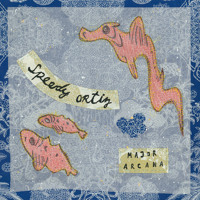 Speedy Ortiz – Major Arcana
Old Classics
This pair of artists was significant in 2013 in different ways.


After years of only knowing a little of Nick Drake's music, I was finally inspired to explore his catalog more deeply. It was worth it.


The Smashing Pumpkins have long been one of my favorite bands. I love The Aeroplane Flies High, and it came back into heavy rotation this year due to its reissue (even if I never got the reissue). Evidence of the band's staggering prolific nature in the mid 90s, the collection shows their range and is probably the most fun and loose bunch of Smashing Pumpkins songs.
Atmospheric Delights
A trio of albums that I loved most because of their evocative moods.


Grouper – The Man Who Died In His Boat


Lady Lazarus – All My Love in Half Light


William Tyler – Impossible Truth
Runners Up
A trio albums that I listened to a lot and liked a lot, but didn't quite make the top five.


Buke & Gase – General Dome


Mal Blum – Tempest in a Teacup


Parquet Courts – Light Up Gold
The Top Five
5. Galaxie 500 catalogue


I don't care if they've been broken up for more than twenty years. I discovered Galaxie 500 in 2013 (we read their oral/visual history in a book club I do) and I couldn't help digging them. I probably like Today most, but each of the three albums are definitely worth a listen. Like Nick Drake, this is a band that has shaped the sound of many subsequent artists and it's insightful getting back towards the source of sounds that are prominent today. Start with "Tugboat" if you're unfamiliar.
4. Waxahatchee – Cerulean Salt


I said it last week with my favorite songs, but I'll say it again: I'm just a simple mosquito when it comes to Katie Crutchfield's bug zapper of a voice – inevitably drawn in and jolted. She's a great writer and her music perfectly syncs to the stories she tells and the feelings she transmits. "You're Damanged" is in the track countdown, so how about listening to "Swan Dive?"
3. Phosphorescent – Muchacho


Even if it only had "Song for Zula" – my favorite track of 2013 – it would be a strong album. Happily, there are plenty of other great tracks on Muchacho. I probably fell asleep to this record more than any other last year. That's not an insult. I always knew I needed to get more into Phosphorescent and this album made  it easy. Here's one of my favorite tracks, "Terror in the Canyons."
2. Beat Radio – Hard Times, Go!


Once again, Beat Radio comes in just shy of the top spot. If it's any consolation, I suspect that they could very well stick me with the longest and most deeply. I can't add much more to what I said when I interviewed Brian Sendrowitz and discussed the album for Digcast X and NYC Showcase 3, so how about you read that and listen to all the songs? Actually, just go buy the album, you won't regret it.
1. Lady Lamb the Beekeeper – Ripely Pine


I can't say it any better than whatever I wrote in my review of this album last May. Or, by saying this album is amazing and I love it, that it's incredible and you should check it out. I put "Bird Balloons" in my favorite tracks of 2013, but my actual favorite track on the album is "Crane Your Neck." Can't think of a much better way to conclude my year in review coverage.