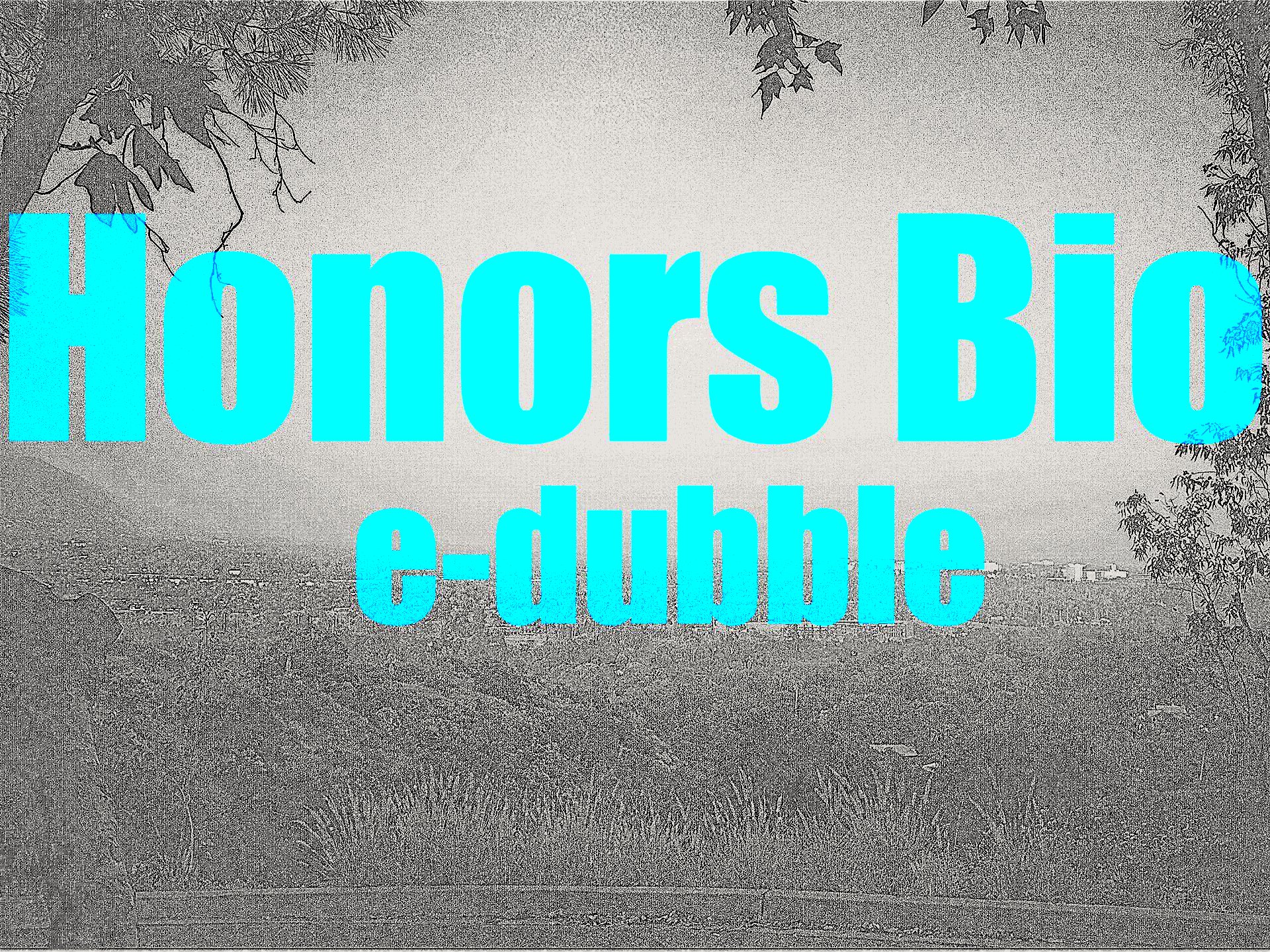 One of our favorite rapper/producer/musician/all-around talented guys, e-dubble, is back with a new track. It's called "Honors Bio," it's great, and you have to check it out.
e-dubble is the kind of artist who doesn't really need people like me to tell you how good he is, it's just evident immediately upon listening. I also don't know that I can say anything about him any better or different than I already have (you can find my previous posts on e-dubble here) so let me keep it simple: Just listen. You'll like it.
This is a more low-key track production-wise, meaning it feels more relaxed and down-tempo, though it isn't without intricacies and layers and still is a pleasure to listen to. However, e-dubble can't help but bring his hunger and passion to everything he does, and it's no different here on the decidedly not low-key flow. As usual, there is some great wordplay, whether it's references to the current NBA finals ("I make it thunder and bring the heat"), shout outs to classic children's literature (Maniac Magee and Gepetto from Pinocchio), or closing it out with a kick ass Blade Runner reference.
All in all, another classic from e-dubble.