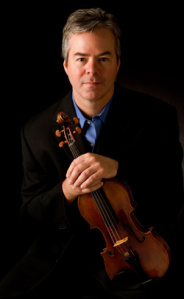 Multiple MIlwaukee-area news sources are reporting that the concertmaster of the Milwaukee Symphony Orchestra, Frank Almond,  was robbed late last night of his $6 million violin. The violin, a 1715 Stradivarius named "Lipinski", was dropped by Almond when two men approached him after a performance at the Wisconsin Lutheran College. One source reports the assailants using a Taser, while another does not provide detail about weapons. It is possible that the attack was not random.
Many musicians are the victim of theft, but this is extraordinary. Recently, Riverwest musician Jordan Kroeger lost $2,500 worth of equipment to theft, the cost of which he managed to recoup through online donations. Something tells me the community won't be able to pitch in $6 million for the violin though, so hopefully police catch the thieves or the insurance plan pays well.
Here is a video of Frank Almond talking about the instrument in a video he funded through kickstarter entitled A Violin's Life: The "Lipinski" Stradivarius.